Achievement of Singapore Quality Class Certification
We are pleased to announce that INTERLIFT SALES PTE LTD has been awarded Singapore Quality Class by Enterprise Singapore.
What is the Singapore Quality Class?
Enterprise Singapore uses the Business Excellence (BE) initiative to enable companies to assess their organisational performance based on an internationally benchmarked framework. This BE framework provides a comprehensive set of management standards for business excellence in seven categories – Leadership, Customers, Strategy, People, Processes, Knowledge and Results.
"In light of the ever-changing and highly competitive business environment, the Senior Management recognises that it is critical and important for Interlift to have a strong Business Excellence (BE) framework to transform itself and stay ahead of the competition. Through the BE Framework that is benchmarked against international standards, we have equipped ourselves with better management systems and processes as well as identifying areas of improvement for us to excel further."
Tan Kim Huat, Managing Director (PBM)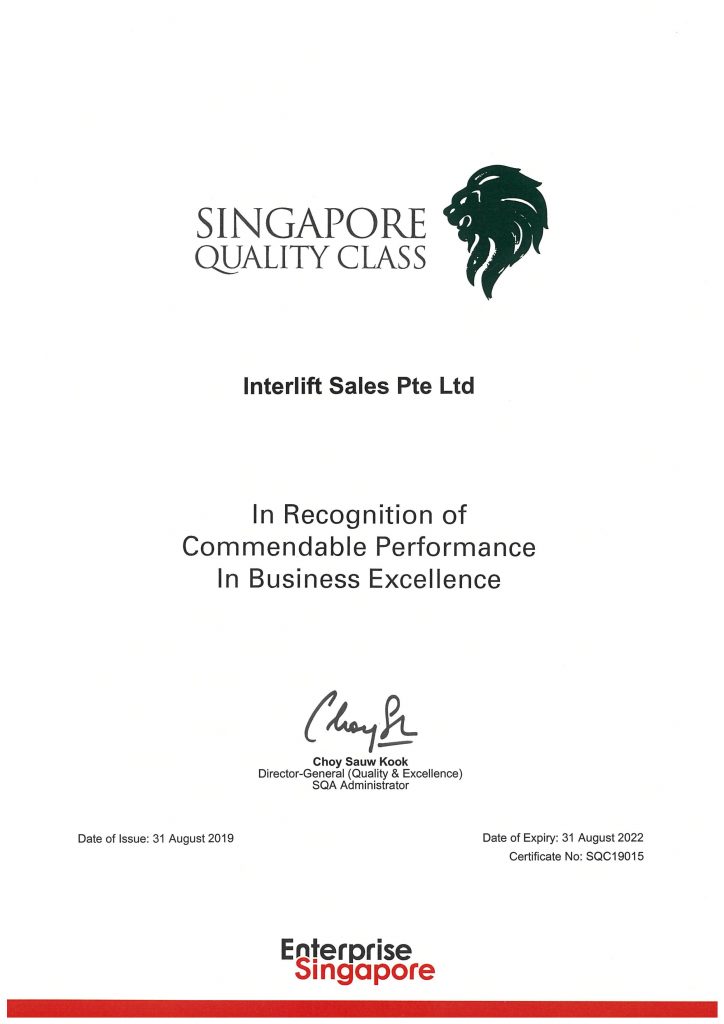 https://www.enterprisesg.gov.sg/-/media/esg/files/quality-and-standards/business-excellence/be_sqc_with_service_people_innovation.pdf?la=en